Oann reports that five Republican lawmakers were served with subpoenas by the January 6 Committee in a recent round of subpoenas. The Republican leader of the House of Representatives, Kevin McCarthy (R-Calif.), as well as four other Republican members of Congress, Jim Jordan (R-Ohio), Scott Perry (R-Pa.), and Andy Biggs (R-Ariz.), were named in a statement released on Thursday by a committee that is controlled by Democrats (R-Ala.).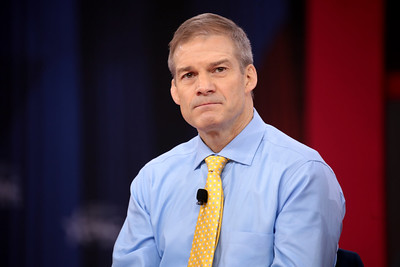 The committee has asserted that those specific Republicans have information that could be pertinent to their investigation into the demonstration at the US Capitol. In the meantime, members of the Republican Party have been vocal in their condemnation of the acts of the committee, calling them both "partisan" and "illegitimate." Rep. Marjorie Taylor Greene (R-Ga), more specifically, has claimed that some on the left are attempting to use the events of January 6 as a weapon against the Republican Party as a whole.
On the other side, Representative Adam Kinzinger (R-Illinois) has already criticized people in the United States who have doubts about the legitimacy of the upcoming election in 2020, including Representative Greene. He asserted that future historians will not have a favorable opinion of them.
The January 6 Committee has demanded that the Republicans comply with these subpoenas after it was discovered that some of the Republicans have previously disobeyed similar moves. It is anticipated that the panel will hold a hearing the following month, and it asserts that this hearing will provide members the opportunity to discuss these issues.
Pearson Sharp, a contributor for One America, has suggested that the narrative surrounding this day may be nothing more than a tool for those on the left to exert more authority over the American people. Sharp's explanation may be found here. The question that needs to be answered is whether or not it has been weaponized and utilized against supporters of the 45th President, Donald Trump.