President Trump just sent shock waves through Washington when he claimed that the FBI's raid on his Mar-a-Lago home was an assault by his political adversaries and totally unprecedented in American history.
He went on to compare it to the actions you see by third world countries. He said it was not just an attack on him, but an attack on Democracy and our very republic.
Trump said it was unthinkable for the FBI to raid the home of a sitting or former President and it was done for entirely political, not legal reasons.
Trump later added that the FBI took three of his passports and other travel documents among other things, which he insinuated might have been an attempt to not level him travel abroad.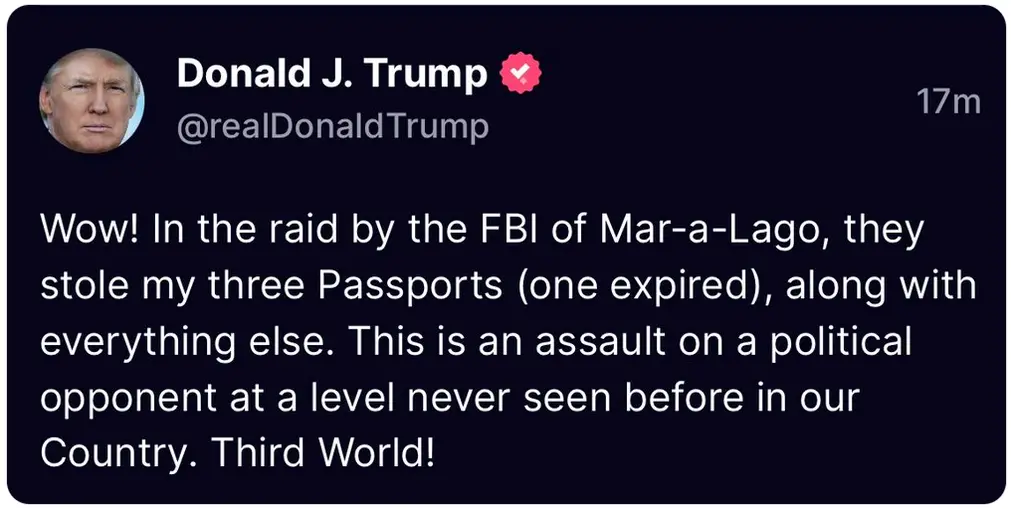 Since many in Washington agree with Trump's assessment that this was a politically motivated attack some lawmakers are pushing for investigations into the motivations of the FBI.
Senator Marco Rubio (R-Fla.) has asked the Department of Justice to share "Specific intelligence documents" retrieved from Mar-a-Lago on a classified basis.